.
Jamelyn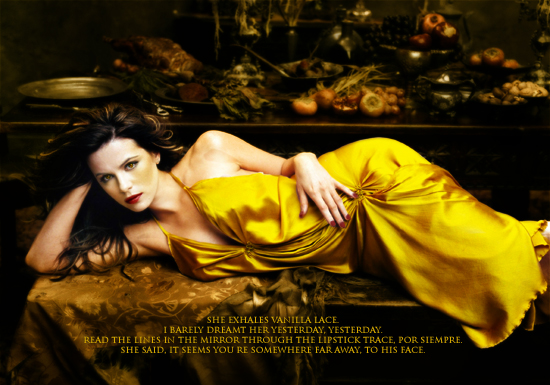 FULL NAME: Jamelyn
NICKNAME(S): Jamie
BREED: Anglo-Arabian Hybrid
GENDER: Female
COLOR: Palomino
EXTRA TRAITS: (none)
TITLE(S): Light Princess, Evil Princess
DATE OF BIRTH: Early September 2004 (41 BQ)
SIRE: Shaw (Aidesa x Eustacia (Black Magik (Nothing Personal x Aspercel's Princess) x Eloquent (Swish x Rainbow Love))
DAM: Aggie (Disturbed (Black Out (Lone Star x Phreak) x Cobra) x Proscriba (Desperado x Fiesta))
FULL SIBLINGS: Antietam (younger sister)
HALF SIBLINGS: (none)
ALLIANCE: (none)
AGE AT DEATH:
DATE OF DEATH:
CAUSE OF DEATH:
CHILDREN: Kyrie (by Berlin)
HOME(S): Clandestine Valley
LOVED: Berlin
BEST FRIENDS: (none)
Jamelyn was the result of a deep friendship, rather than actual love, between Shaw and Aggie. Raised in the hidden Clandestine Valley, she was very sheltered until she learned of the murder of both parents and her younger sister, Antietam, due to their cousin, Bateau. Utterly distraught, she left Beqanna, intending never to return, but finding herself doing so after many years. However, she found nothing to capture her interest and remained idle in the field until Berlin came and swept her off her feet. Together, they ran off to a distant land, where they had a daughter, Kyrie.
« Back

.