.
Bateau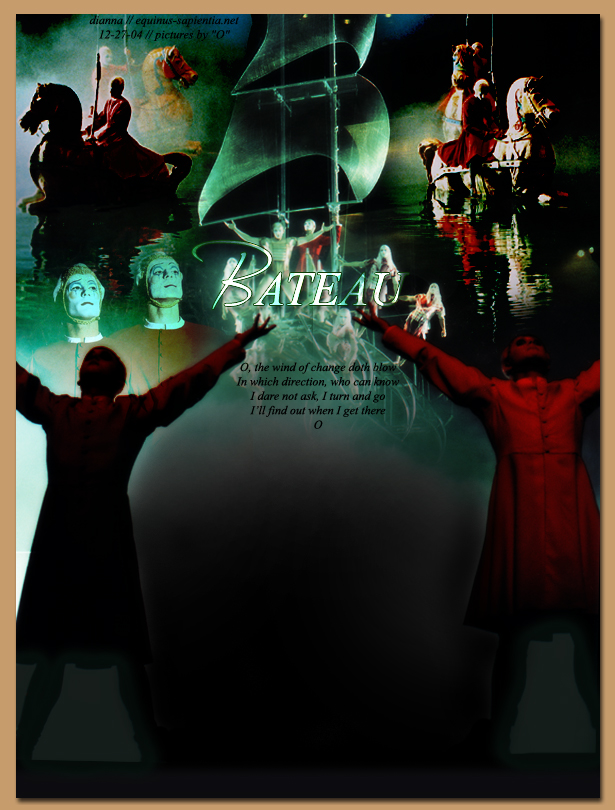 FULL NAME: Bateau
NICKNAME(S): Batty
BREED: 1/2 Arabian, 1/4 Quarter Horse, 1/4 Thoroughbred
GENDER: Male
COLOR: Chestnut
EXTRA TRAITS: (none)
TITLE(S): Light Prince, Evil Prince
DATE OF BIRTH: Early December 2004, around mid-day (44 BQ)
SIRE: Ferris (Aidesa x Eustacia (Black Magik (Nothing Personal x Aspercel's Princess) x Eloquent (Swish x Rainbow Love)))
DAM: Niosa (Roco x Rodeo (Matthew (Sun Storm x Emia) x Glory (Divided Country (Broken Promises x American Spy) x Prelude))
FULL SIBLINGS: (none)
HALF SIBLINGS: (none)
ALLIANCE: (none)
AGE AT DEATH:
DATE OF DEATH:
CAUSE OF DEATH:
CHILDREN: Pompey (son, out of Scissors)
HOME(S): Clandestine Valley
LOVED: (none)
BEST FRIENDS: (none)
Birthed of a love affair between Ferris and Niosa, Bateau grew to be the opposite of his parents' happy-go-lucky personality. Always wishing he could have been his Uncle Shaw's son, Bateau became distant from his parents. Slightly insane, though never admitting it, he began traveling Beqanna from a young age, his crazed mind hidden by a well-groomed, handsome, and gentlemanly exterior.

However, one morning before he even turned a full year old, Bateau murdered the young light mythical general and former king Sidus, his parents Ferris and Niosa, his aunt Aggie, his cousin Antietam, and was just about to murder Shaw before he came to his senses. However, it was already too late and whilst Shaw died a painful, drawn-out death, Bateau ran away, aghast at what he had done but aside from Shaw's death, not fully sorry either.

He eventually ended up at Dewdrop Deserts, and immediately realized that Scissors, the lovely queen, was the twin of the palomino intruder he had killed. Without a qualm he seduced her, begetting a son Pompey.
« Back

.