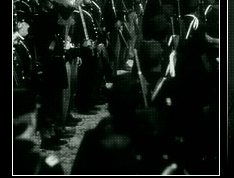 .
Song Downloads
Please do not redistribute or direct link. If you like them, please purchase the entire CD. For more information on the CD, see About.
Note: They are in Windows Media Player format; they may not work on Apple computers. For that, I apologize.
Track 6: Burning The Town Of Darien
Track 7: Brave Words, Braver Deeds
Track 9: Preperations For Battle
Track 10: Charging Fort Wagner
Track 12: Closing Credits

Affiliates
If you own a related site and want to be affilates, please contact me.





Links
Buy the Soundtrack (Amazon)