.
Sidus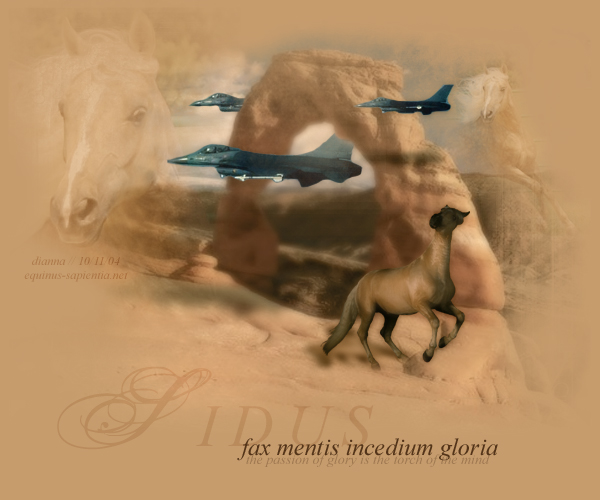 FULL NAME: Sidus
NICKNAME(S): (unknown)
BREED: Hybrid
GENDER: Male
COLOR: Palomino
EXTRA TRAITS: Magic
TITLE(S): Light Mythical King, Light Mythical General
DATE OF BIRTH: Early May 2004, around mid-day (37 BQ)
SIRE: Jones (Unknown Stallion x Allanna (Allan x Satine (Lone Star x Banat er Rih (Ziyadah x Tabari))))
DAM: Passion (Inca x Epic (Fervor (Devil's Wind x Kulera) x Ludicrous (Rapture of Death x Que Sera Sera)))
FULL SIBLINGS: Scissors (twin sister)
HALF SIBLINGS: (none)
ALLIANCE: Light Mythical
AGE AT DEATH: Seven
DATE OF DEATH: 9:00 am, December 30, 2004 (44 BQ)
CAUSE OF DEATH: Murdered by Bateau
CHILDREN: (none)
HOME(S): Dewdrop Deserts
LOVED: (none)
BEST FRIENDS: Scissors
Twin of Scissors, the pair rose to rule Dewdrop Deserts, their anscestor's throne, during a kidnapping of the then current king staged by their great aunt, queen of the evil mythicals. After ruling for a bit, Sidus gave the entire throne to Scissors and became general instead of the air force. However, his goals were left incomplete when his death came by Bateau when visiting his father's old friends.
« Back

.