.
Jones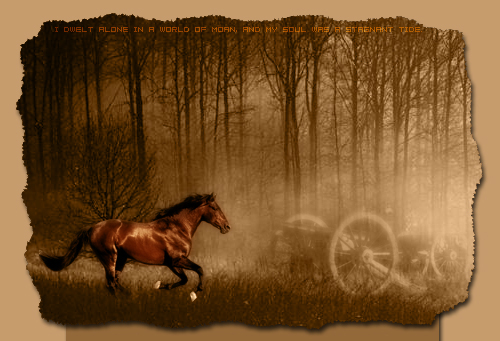 FULL NAME: Jones
NICKNAME(S): Jonesy
BREED: 3/4 Arabian, 1/4 Mustang
GENDER: Male
COLOR: Bay
EXTRA TRAITS: Magic
TITLE(S): Light Mythical Prince
DATE OF BIRTH: November 6, 2003, 3:54:53 pm in the Beach (31 BQ)
SIRE: (unknown)
DAM: Allanna (Allan x Satine (Lone Star x Banat er Rih (Ziyadah x Tabari)))
FULL SIBLINGS: (none)
HALF SIBLINGS: (unknown)
ALLIANCE: Light/Light Mythical
AGE AT DEATH:
DATE OF DEATH:
CAUSE OF DEATH:
CHILDREN: Sidus and Scissors (twin son and daughter, out of Passion)
HOME(S): Dewdrop Deserts
LOVED: Morphine (as adoptive mom/aunt), Passion, Hail Mary
BEST FRIENDS: Hail Mary, Passion, Shaw, Ferris, Berlin
Jones was birthed by Allanna after she had been captured and bred to a captive Arabian show horse. His mother returned to the wild when pregnant with him and days after birthing and leaving him on the outskirts of her homeland, she died, leaving him alone. He grew up in the Dewdrop Deserts, meeting Hail Mary and Passion as his two best friends and Morphine and Skye as his adoptive mother and aunt. But Skye died soon and Morphine began to fade and he needed to escape.

At first he stayed with his friends Shaw and Ferris for a bit, but found that after growing up with the lifestyle of the deserts, one like Shaw and Ferris had didn't suit him, though he loved visiting them. So he went to the light kingdom, Heaven's Gates, where he met and became friends with Parvati, the new queen, Jason, and Raquel.

Soon after, Passion joined him there. The happy days weren't long before his adoptive mother, Morphine, passed. Unable to stay in Beqanna any longer, he and Passion fled to another land together.
« Back

.