.
Allan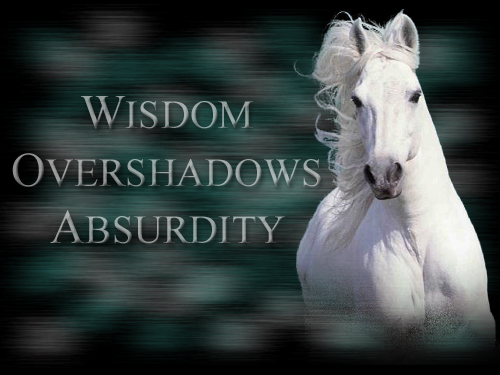 FULL NAME: Allan
NICKNAME(S): (unknown)
BREED: Mustang
GENDER: Male
COLOR: Light gray
EXTRA TRAITS: (none)
TITLE(S): Sapient of The Trilogy
DATE OF BIRTH: Early July 2004 (39 BQ)
SIRE: (unknown)
DAM: (unknown)
FULL SIBLINGS: (unknown)
HALF SIBLINGS: (unknown)
ALLIANCE: Stallions, The Trilogy
AGE AT DEATH: Seven
DATE OF DEATH: Late January 2005 (45 BQ)
CAUSE OF DEATH: Suicide: drowning
CHILDREN: Cade and Gallows (twin son and daughter, out of Epic); Delica and Fallon (twin daughter and son, out of Pythia); Allanna (daughter, out of Satine)
HOME(S): Island Resort
LOVED: Satine, Pythia
BEST FRIENDS: Hobgoblin, Literature
One of the three of The Trilogy, Allan came to Beqanna with the goal of terror, which he and his two friends carried on for a while. There they began capturing mares, and it was then that he met a few, including Pythia. At first he saw her as a possible helper and nothing more, for he was entranced by a strawberry roan in the land the group had wanted to raid first, the Amazons. She was a higher ranking mare, a good friend of the queen at the time. Named Satine, she represented love, and Allan was indeed in love. Fueled by their secret affair and the lack of response at their goal, the trilogy dissolved and Allan found himself wandering around alone, the only one of the three to stay within the lands.

He and Satine were together for a year after he swore off the evils he had come to wreck and they produced a filly at Satine's death, who Satine named after him; Allanna. She would, at an early age, rise up to become queen of the dying light mythical lands (being a heir on Satine's side) and become an Opposition leader during Disruption, which, strangely enough, was the female group that equaled Allan's Trilogy.

After Satine's death, Allan roamed for a bit until he came across Pythia and fell in love. They had a pair of twins together, Fallon and Delica, before his death shortly afterwards. Besides those three, he also produced another set of twins by a wandering mare, Epic; Gallows and Cade. While Allanna rose to become light mythical queen, Cade ruled as dark mythical king, and then Gallows reigned as dark mythical queen. With three out of his five children greatly successfully in life and himself back with Satine, his first love, his life's evil was redeemed.
« Back

.